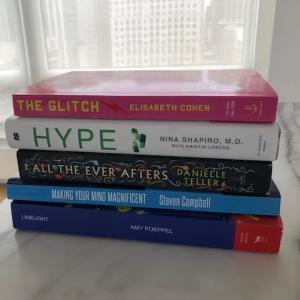 Procrastination is a part of the writing life. All writers have their favorite dodges for the blank page. I have not one, but two, preferred methods of goldbricking. First, organizing! There's always a closet or drawer that needs arranging – or re-arranging. If not, I allow myself to be sucked into the black hole of the Instagram account of The Home Edit. Try it, you'll like it.
My second preferred method involves stalking and stocking my personal library. It's like when there's a hurricane bearing down on the East coast and the grocery shelves are in the process of being wiped...
Read More.
Recent discovery: When you're writing a book, you have less time to read. Nevertheless, it's summer! Prime time for book reading. So here are some options for the beach, your commute, or when you really need your mind taken off things because your flight is delayed -- again. Please note: all of these pair well with peaches and it's that time, too…
Books I Bought and Read 100%
The Chief Inspector Gamache series by Louise Penny
I discovered Louise Penny in January and straightaway ripped through all 12 of the mysteries...
Read More.